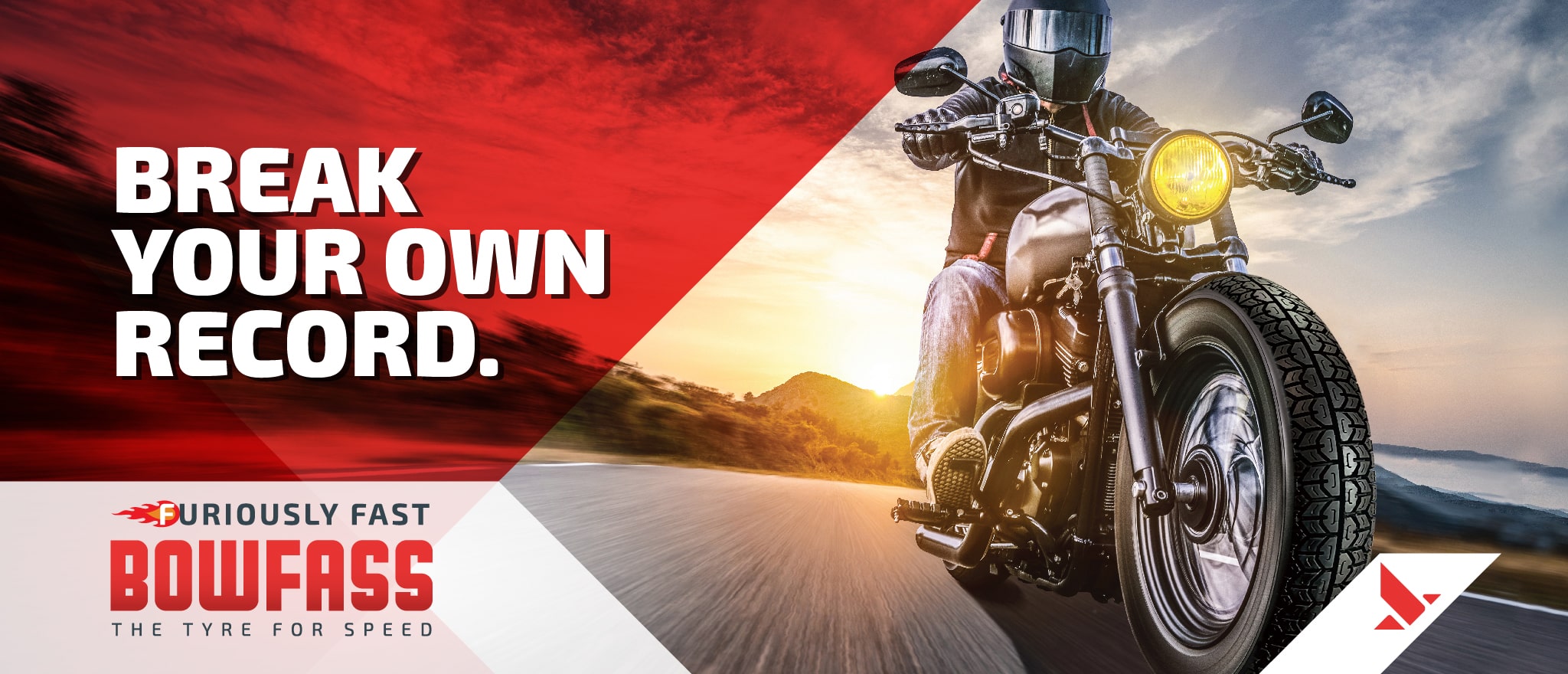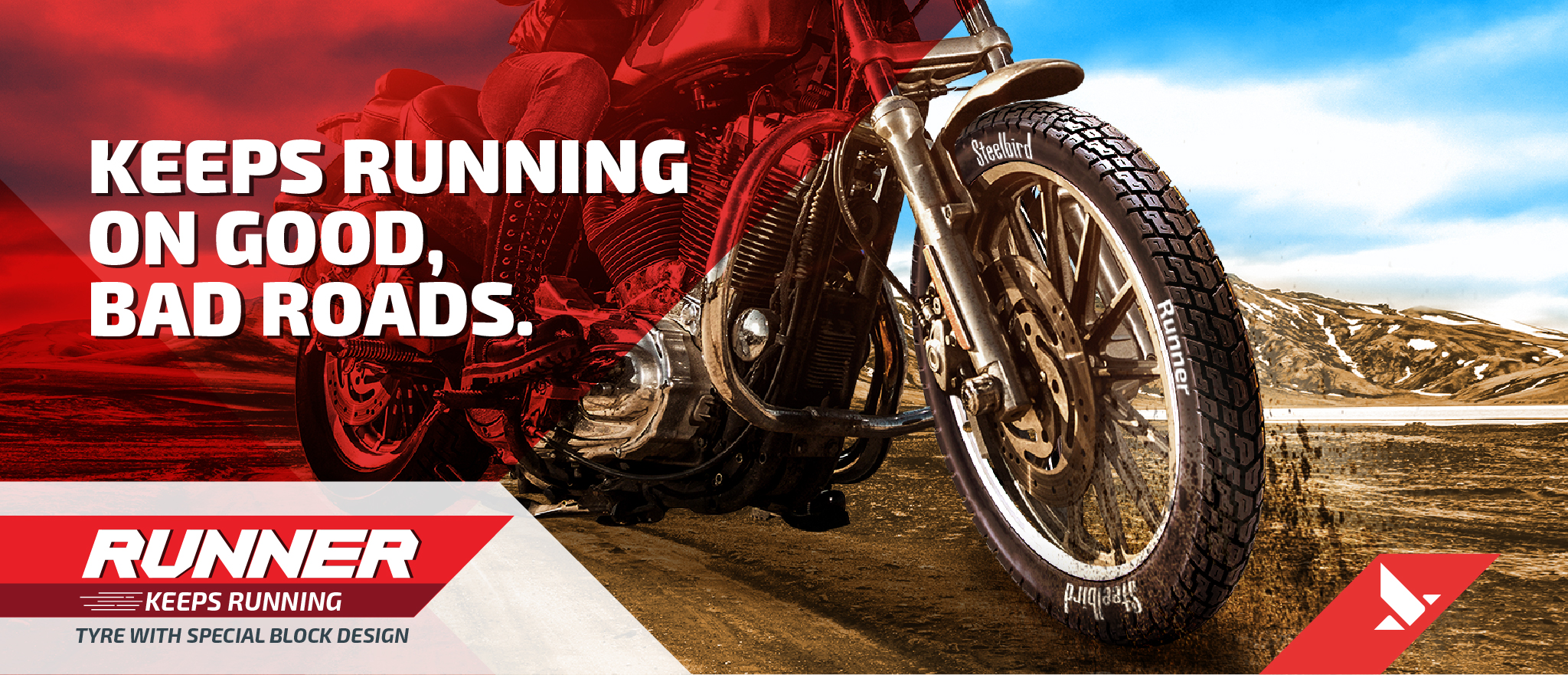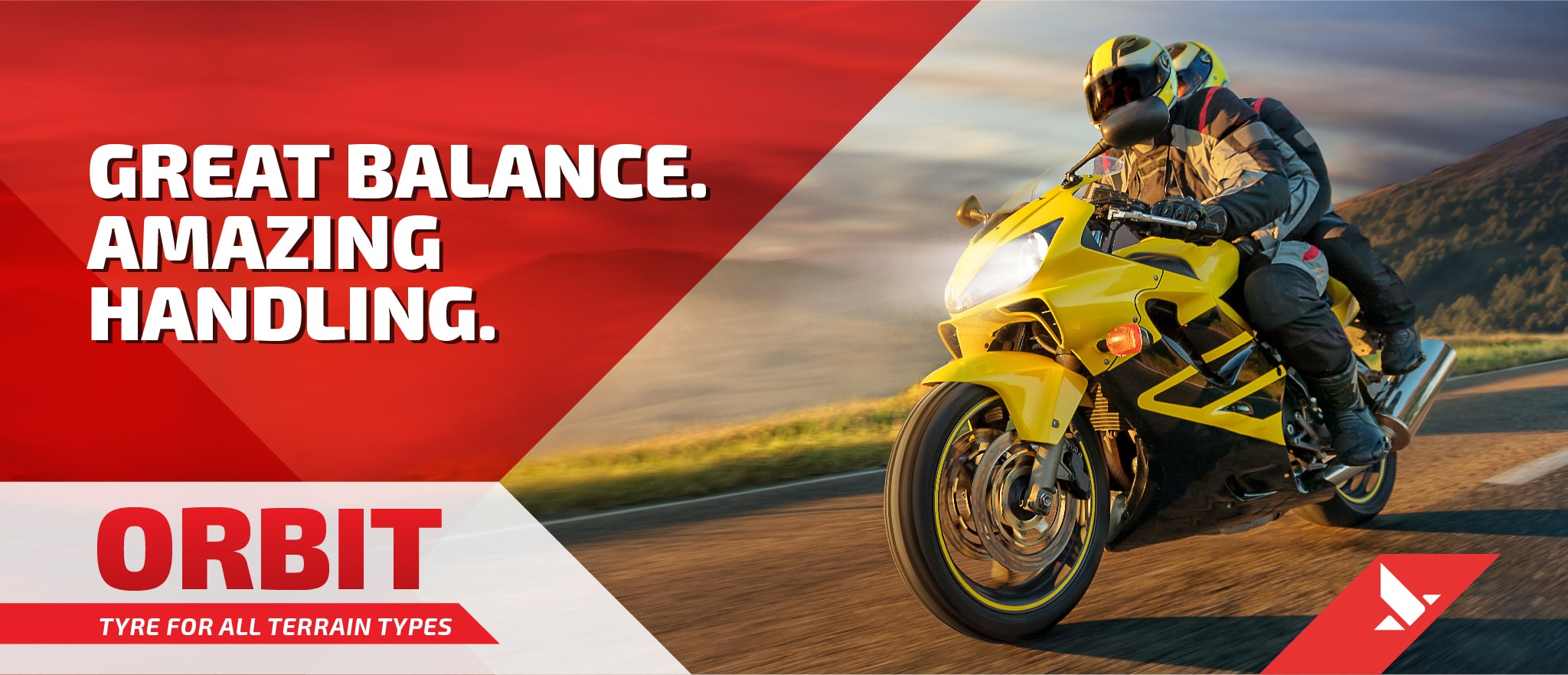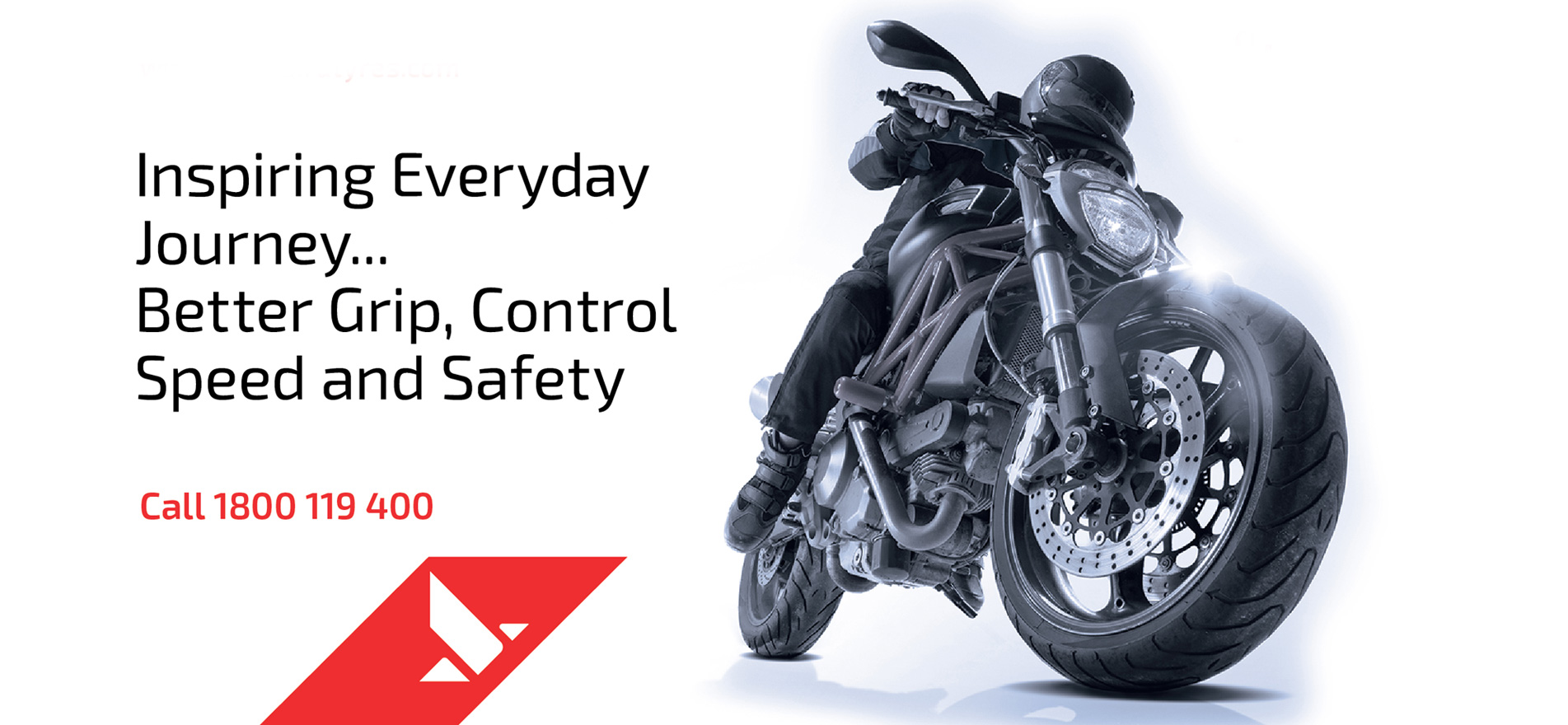 Steelbird Tyres | Bowfass
Steelbird Tyres | Flighter
Steelbird Tyres | Soar Like a Bird
Steelbird Tyres is a new business venture from the house of Steelbird International, built on the strength of knowledge, experience, and infrastructure of the last five decades in producing rubber components, filters, and plastic components. Deep-rooted expertise in the "Rubber" niche and manufacturing a wide range of rubber parts prompted Steelbird to launch the "Tyre" wing, which covers the only two parts left in the rubber component of two-wheelers.
Formed under the aegis of Late Shri T.R Kapur in 1964, Steelbird has risen from a modest manufacturer of automotive filters to today's industry-leading automotive component suppliers, in India and globally.
Safety and Durability is the core focus of our company, to create automotive components that clear the test of grueling and exacting industry standards. We operate in a highly competitive environment and ensure product efficiency at all levels.
Our

MISSION STATEMENT

To be a globally renowned automotive parts company with a passion
for Quality at optimised Cost and best Delivery, seamlessly adding
Life to vehicles and motoring delight to lives.
Our

VISION STATEMENT

To make products that outperform competition, at costs that
justify affordability, with a rock-solid commitment to
delivery mechanisms that improve over time.
Ranger

---

Position: Rear
Size: 100/90-17
Suitable For: BAJAJ


---

Details
Our

Quality

Our unwavering commitment towards quality orientation is the reason our company has survived for over half a century in an increasingly competitive automotive industry. A significant amount of fund is invested in Research & Development facilities, and our company is always on the quest for improved machines and technologies.

Our production team ensures streamlined manufacturing processes, optimum utilization of machines, and timely production. We are accredited for TS 16949. In 2011, we were awarded the "Best Supplier of the Year" by Tata Ficosa Automotive Systems Ltd.

Awesome Grip

Highly Durable

5000+ Retail Ponts

Life Time Warranty